Ladies and Gentleman:
We can reveal the artwork of  IMPALED NAZARENE's Vigorous And Liberating Death album.
Painted by Taneli Jarva.
Also, here is the final track listing of the album:
King Reborn
Flaming Sword Of Satan
Pathological Hunger For Violence
Vestal Virgins
Martial Law
Riskiarvio
Apocalypse Principle
Kuoleman Varjot
Vigorous And Liberating Death
Drink Consultation
Dystopia A. S.
Sananvapaus
Hostis Humani Generis.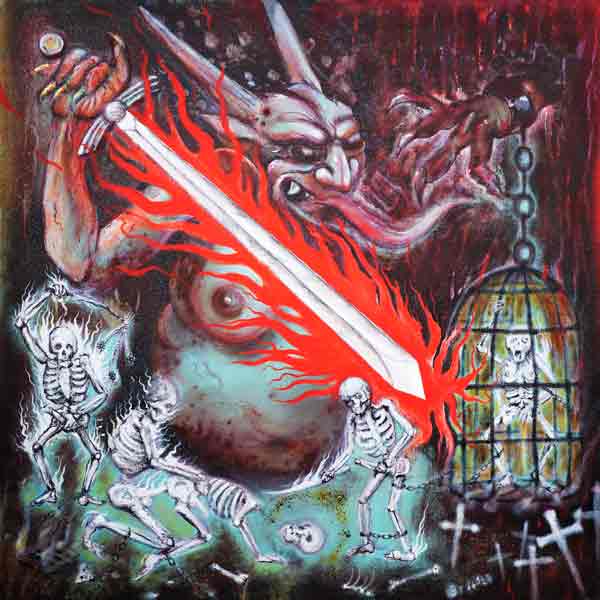 Recorded at S/Mental & City Lights Studios, Mixed at Studio Fungus.
Recorded and mixed by Max Kostermaa. Mastered at Finnvox Studio by Mika Jussila.
Total playing time 33:48. 
Out 14th Of April 2014 by Osmose Productions.